In studies carried out in four Brazilian states, Mato Grosso (MT) [17], Pernambuco (PE) [18], São Paulo (SP) [19] and Minas Gerais (MG) [20,21], endemic for visceral leishmaniasis, the health professionals' knowledge about VL was investigated. Although they had direct contact with patients and dogs infected with Leishmania spp., all had doubts about VL (Table 1).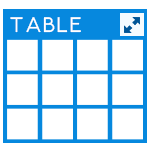 Table 1
Table 1: Characteristics presented in the five articles discussed in the review, type of questionnaire, interviewed number, profession and statistical analysis used.
In endemic regions for VL and CL in the state of Minas Gerais, Brazil, research with health professionals (endemic disease control agents, community health agents and zoonotic agents) unsatisfactory results were observed in relation to the questions about clinical manifestations, popular names of the disease, transmission [20], preventive and control measures [21].
With increasing deforestation, human migration and urbanization, the leishmaniasis is a growing concern for professionals working in public health in many countries [22]. This is happening in the city of San Pedro, Asunción, Paraguay, where the highest levels of endemicity of cutaneous Leishmaniasis (LC) and Mucocutaneous (CML) in the country were verified, due to the increase in deforestation as a consequence of its agricultural and livestock economy [23]. Health professionals (nurses, nursing assistants and physicians) who had experience with CL and MCL underwent a prior knowledge assessment. Most had already seen a lesion of these diseases, and that it affected mainly the nose and mouth [24], and they knew that the disease is transmitted by sand flies vectors [25]. However, health professionals request a routine and standardized diagnosis and treatment for CL and MCL so that all patients can receive simple information to raise awareness in the community [23].
In Europe, questionnaires were sent to 459 veterinarians with the intention of assessing the level of awareness of these professionals about the spread of visceral leishmaniasis in the continent. In an endemic region of Spain, 82% of veterinarians always indicate some measure to their clients, dogs tutors, compared to only 37% in the South and 0% in the north of France in non-endemic regions. The main preventive measures recommended were repellents, topical insecticidal application, vaccination and administration of domperidone [26]. In Brazil, the first option was vaccine application [17,19] followed by topical use of insecticides (sprays on), repellent spray and use of repellent collars [19].
These professionals also advised about the environmental management, daily cleaning with the organic matter collection, the maintenance of the garbage capped, the trash-free yard [19], in order to avoid the proliferation and shelter of sand flies in these environments [27].
In health education it is possible to reconcile concepts about the cycle, symptoms and preventive measures of leishmaniasis to the population habits, which may be able to minimize the impact of these diseases [20], since that measures are put into practice [18]. In this scenario, health professionals are extremely important to link knowledge and the population [28], therefore the need for continuous training [20], thus generating a link between the population and the Health System [29].
Therefore, these professionals should be on alert with the recommendations indicated by the Ministry of Health and WHO, as well as participate in permanent education, as well as educational actions with the community, through preventive activities to combat this disease.